Why Pre-Employment Drug Testing?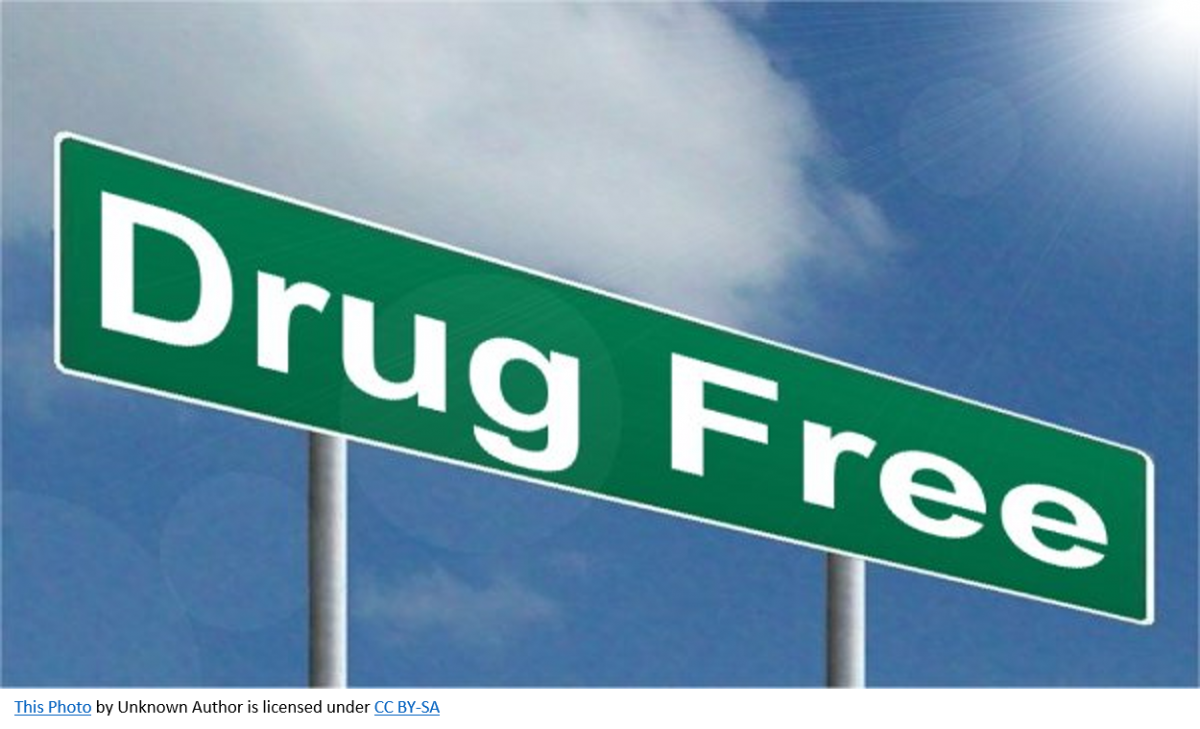 A drug-free workplace means better productivity for your business and a safer work environment for your employees. What's your best tool to make sure your office is drug-free?
If pre-employment drug testing isn't part of your drug and alcohol policy, you should consider adding it. The costs of hiring people addicted to drugs and alcohol are far greater than the cost of a pre-employment drug test.
Pre-Employment Drug Testing
Now that the country has its eye on re-opening businesses in the wake of COVID-19, employers are calling their employees back to work. Is pre-employment drug testing necessary? If you already include pre-employment drug testing in your policy, you should consider treating your furloughed employees as new-hires, especially if they've been home for several weeks.
Find out who's drug-free for less than $75 each.
It's important to maintain consistency in your drug and alcohol testing policy, as well as maintaining consistency from one employee to another. If you choose to ask returning employees to submit to a pre-employment drug test, it has to be consistent with your drug testing policy. If you test one, you have to test them all. You can still require all employees to submit to a test even if you don't have a current drug and alcohol testing policy. Make sure they know that's part of the return-to-work plan. A Third Party Administrator (TPA) like Lobdock helps you create your drug and alcohol policy.
---
LOBDOCK IMPAIRMENT DETECTION PARTNERS WITH BUSINESSES TO CREATE EFFECTIVE DRUG AND ALCOHOL POLICIES.
Contact Lobdock Today!
---
6 reasons to implement pre-employment drug testing.
1. Substance abuse in the workplace causes more accidents.
A June 2019 article in Occupational Health and Safety reports that about 14.8 million Americans use illegal drugs. 70% of them are employed and a significant percentage of those use at work or are impaired when they arrive to work. Impaired employees account for more workplace accidents than those not affected by drugs and alcohol. According to a report released by the Surgeon General in 2016, "Facing Addiction in America," the U.S. spends about $85 billion a year to treat illness and injury related to substance abuse. The more claims your employees make on worker's compensation and health insurance, the more you pay in premiums.
2. Impaired employees are less reliable.
Employees who use drugs and alcohol tend to be late or miss work more days than their peers. The National Safety Council (NSC) reports that the typical employee uses about 10 sick days annually for illness or injury. Employees with substance abuse disorders use about 14 sick days a year and those abusing pain medications use about 29 sick days annually.
3. Substance abuse contributes to low morale among all employees.
When employees with substance abuse disorders miss work or don't perform as expected, someone has to pick up the slack. Other employees resent having to take over duties for someone who misses work because of substance abuse.
4. Turnover among employees with substance abuse disorders is high.
According to the NSC, 25% of workers currently employed say they've had more than one job in the past year. Onboarding new employees is expensive. It costs an average of 21% of an employee's pay to replace them. Imagine doing that several times a year then compare that cost to the cost of a drug test.
5. Productivity losses are greater when employees abuse drugs and alcohol.
It should be obvious that an employee who tries to work while under the influence of drugs and alcohol won't be able to perform job duties very well. In his 2016 report, the Surgeon General said the US loses an estimated $25.5 billion annually in lost productivity and absenteeism.
6. Get discounts on your worker's compensation insurance.
Many worker's compensation insurance carriers offer discounts for drug-free workplaces. The following states offer a drug-free workplace credit:
Alabama
Arkansas
Florida
Georgia
Idaho
Kentucky
Mississippi
Ohio
South Carolina
Tennessee
Wyoming
When you include pre-employment drug and alcohol testing as a condition of employment, you show that you're taking steps to avoid workplace accidents. Impaired employees are more likely to cause accidents, get injured and file worker's compensation claims. The more claims filed, the higher your rates.
Where do you send someone for a pre-employment test?
It might be tempting to send an applicant down the street to the nearest urgent care clinic for a quick and easy drug test. They may be able to do it, but unless they're specifically trained for workplace drug testing, you may not get what you think you need.
Workplace drug-testing is a service of the occupational health industry, not the medical health industry. And while using an occupational health clinic is better, how much better is a clinic that specializes in workplace drug-testing?
In Oklahoma City, Lobdock Impairment Detection's clinic only provides occupational drug and alcohol testing and compliance services. We also offer 24 hour mobile drug testing. When you send your employees and applicants to us, they'll experience no long wait time and no waiting rooms full of sick people. Your employees get back to work faster.
Ensure a safe workplace for everyone. Include pre-employment drug and alcohol testing in your re-open plans. You have enough to worry about. Impaired employees shouldn't be one of them.
CALL LOBDOCK TODAY for pre-employment testing. 405-822-0553
---
Are you prepared to confront an employee you suspect is using drugs or alcohol? Get our FREE Reasonable Suspicion Confrontation Planner to document and prepare for that conversation.
Sign up for our monthly e-newsletter and get a FREE Reasonable Suspicion Confrontation Planner
Follow us for updates, tips, and a little bit of fun!