Did You Know Lobdock Impairment Detection Is Nation Wide?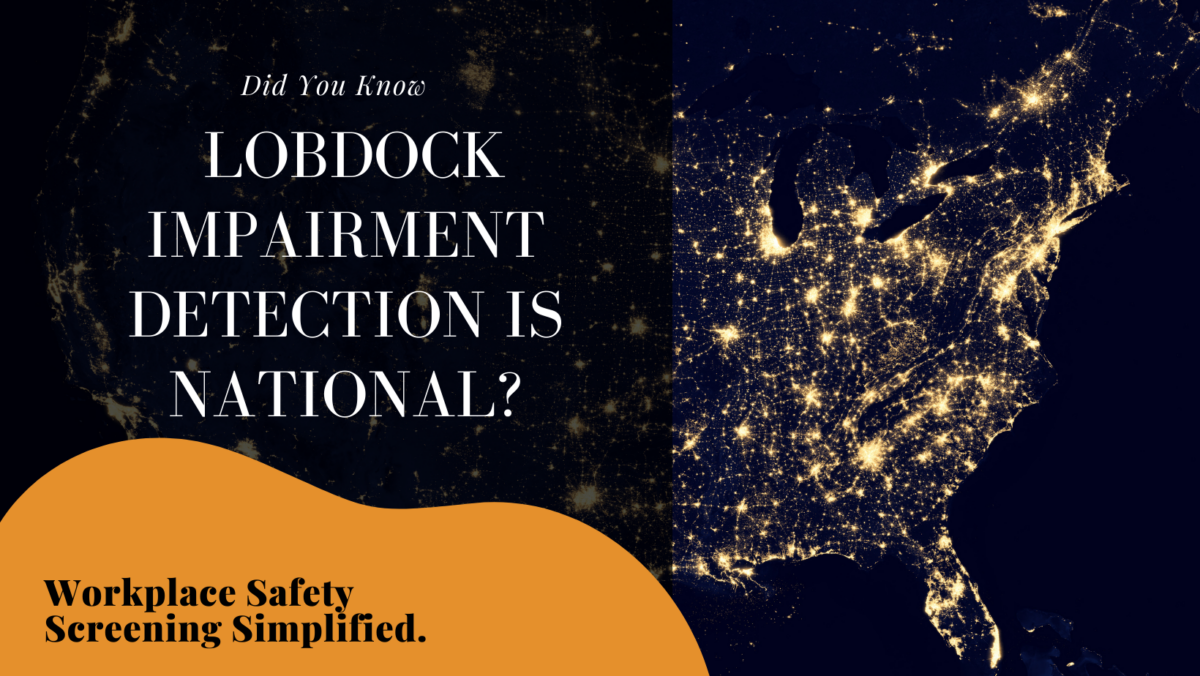 If you are looking for a company that offers both mobile drug testing and many clinic locations, Lobdock Impairment Detection is a reliable and straightforward solution. As a nationwide third-party administrator, we find convenient testing locations for you within our collection site network of over 5,000 locations or we can even arrange testing at your worksite.
Reliable Emergency Testing Services
One benefit of using Lobdock Impairment Detection is that we can work around your schedule. This makes drug and alcohol testing more efficient and convenient. It can also be customized for your workplace programs and meets federal and state guidelines. Our staff can assist with any questions, concerns, or mandates you may have inquiries about. For customers who need to be drug tested, our locations and available hours make getting the task done quickly.
Additional benefits of using Lobdock Impairment Detection include:
Reliable results analyzed in a SAMHSA-certified laboratory
Background screenings for new hires
Assistance with audits of your current drug and alcohol testing programs
Information kept private and confidential via a secure portal
Live training for Reasonable Suspicion, Employer Education, and Designated Employer Representative training
Little to no wait times
Accurate Analysis
Lobdock also has a Medical Review Officer who is trained explicitly in toxicology to analyze results and ensure they are accurate. Positive lab results are discussed to rule out other possibilities, such as medical exceptions. If you take prescription medications, our staff are trained to recognize these and contact you with any questions. This process allows us to provide you with reliable data that is unbiased.
We are available for drug testing for:
Available for On-site Testing
Do you want on-site testing? We offer that too! We can send staff to you, day or night. Results are quick, even if done with hair follicles. In most instances, you will get hair drug test results in 2-3 business days unless it needs to be further reviewed by our Medical Officer. Urine tests take approximately 1-2 business days.
Customer Service You Can Count On
We strive for excellent customer service for companies and staff. We offer resources and information for those who may be nervous or want more information prior to testing or purchasing a drug test. If you call one of our locations, you can be assured a representative will be able to explain what to expect and answer your questions. We have supportive and knowledgeable staff members, including compliance experts, and can also assist with policy development.
Contact Lobdock Today
Give us a call today at 855-753-7843 or 405-822-0553 to learn more about our programs. You can also reach us via our online forum. Our nationwide drug testing services strive to excel compared to other sites. Contact us to get started!
---