Marijuana and Pre-Employment Drug Testing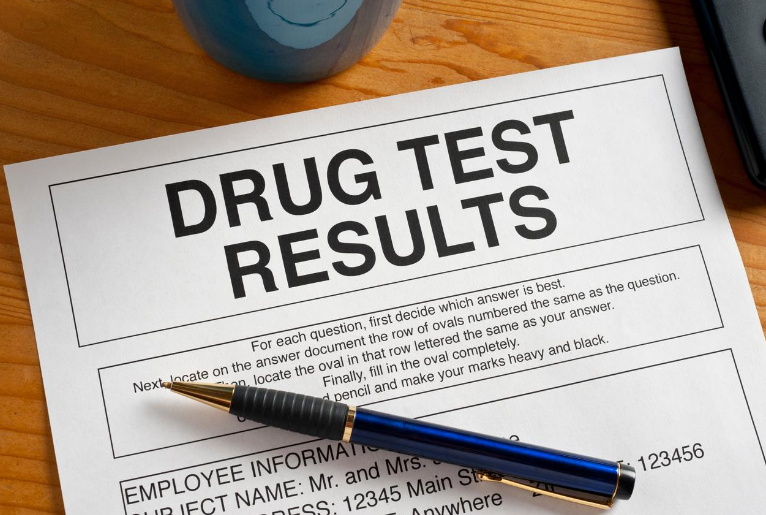 While marijuana use is still federally illegal, many states have either legalized it in some capacity or are considering a law change. We often hear about another state voting on some type of legal marijuana use and regulation. To date, most states have remained employer friendly for managing marijuana use in the workplace, but now we are seeing some trends that are making it illegal to do marijuana pre-employment testing. Read on to discover whether or not you can use marijuana pre-employment testing.
How are employers supposed to balance a safe workplace with legalized marijuana use? Many use pre-employment testing to avoid hiring applicants who regularly use drugs. Often, applicants who would test positive don't apply if they know a pre-employment test is required. If an applicant tests positive for drug use, an employer can simply not hire that applicant. However, if marijuana is legal, does that mean employers have to accept applicants who test positive for marijuana use? Are they required to allow marijuana use at work? While most states give employers the right to ban marijuana in the workplace, some cities and states are defining how to handle pre-employment drug testing for marijuana.
Pre-employment Marijuana Drug Testing Laws in Nevada and New York City
Earlier this year, Nevada and New York City passed laws clarifying how employers deal with marijuana use among potential new employees. Following Maine's lead, NV and NYC made it illegal to discriminate against an applicant if a pre-employment drug test detects marijuana use. NYC goes so far as to prohibit pre-employment testing for marijuana use as a condition of employment.
Nevada and New York City Marijuana Pre-employment Drug Testing Exceptions
There are exceptions to both laws. Many of these include safety-sensitive positions. Remember, the federal government has not decriminalized marijuana use. Any company regulated by the federal government may not hire or leave workers on the job who test positive for marijuana use.
The Nevada pre-employment drug testing exceptions include:
Firefighters
Emergency medical technicians
Safety-sensitive drivers and operators regulated by federal or state laws that require testing
Businesses employing these workers may still deny employment based on detection of THC use during a pre-employment drug test.
In New York City, pre-employment drug testing for THC may still be required for:
Law enforcement
Those who supervise children, medical patients or vulnerable people
Safety-sensitive workers regulated by federal or state laws including those regulated by the U.S. Department of Transportation under 49 C.F.R. Part 40 or related state and local rules (CDL drivers, flight crews, train dispatchers for example)
Those working as a condition of receiving a federal government contract or grant
Those employed as a result of a collective bargaining agreement including terms related to pre-employment drug testing of job applicants
Positions covered by New York City Building Code § 3321, which covers certain workers at building sites that require a construction superintendent, a site safety manager or a site safety coordinator
Positions covered by New York Labor Law § 220-h, which covers certain workers at public work sites
Work is underway in New York City to expand the list of allowable pre-employment THC drug testing to include:
Positions that regularly work on active construction sites
Positions that regularly operate heavy machinery
Positions that regularly work on or near power or gas lines
Positions that drive motor vehicles on most work shifts
Positions that fuel an aircraft, provide information regarding aircraft weight and balance, or maintain or operate aircraft support equipment
Positions where drug impairment would pose an immediate risk of death or serious physical harm to the employee or to other people.
In summary, New York City bans discrimination against applicants who test positive for marijuana use in a pre-employment drug test in every job position except for the ones listed above.
Review Your Drug and Alcohol Testing Policy
As more states consider their current laws, many employers have stopped testing for marijuana altogether for everyone but safety-sensitive workers.
If you haven't already, you should look at your drug and alcohol testing policy to make sure it's in line with your state's laws. Despite laws allowing use, employers are still not required to allow marijuana use at their workplace.
New technology will soon make it possible to order a THC breathalyzer test. This new test detects THC use within 2-3 hours. If you'd like more information about how to get your hands on this technology, contact us today.
We're Workplace Safety, Simplified.
---
Questions about your drug and alcohol policy? Contact Lobdock Impairment Detection. It's our job to help you stay compliant.
---
Workplace safety is a heavy burden to bear. Suspicion of drug or alcohol use on the job requires specific documentation. We've created a worksheet to help with that documentation.
Sign up for our monthly e-newsletter and get a FREE Reasonable Suspicion Confrontation Planner
---
Follow us on social media for tips, updates, and a little bit of fun!