CASE STUDY: Random Drug Testing and Fasting for Religious Reasons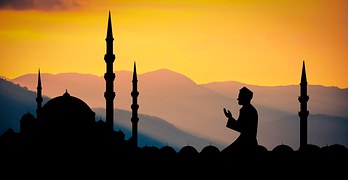 Does DOT offer a religions exemption for fasting employees?
We recently encountered a situation with a client who reported one of his drivers who was randomly selected for drug testing was fasting.
This driver was practicing religious fasting during Ramadan and wasn't able to produce a sample.
What happens now? Is this considered a refusal to test or is there a religious exemption?
According to FMCSA, if someone is chosen for random drug testing, they have a time frame in which to appear for testing. In the case of a shy bladder, the collector encourages the donor to drink up to 40 oz. of water for up to three hours or until the donor can provide a sufficient specimen, whichever comes first.
In this case our donor refused the water because they were fasting. Refusing to drink the water provided to the donor is not a refusal to test.
We consulted with ODAPC (Office of Drug & Alcohol Policy & Compliance) to see what could be done in this scenario.
They did instruct us that fasting is not considered a valid medical condition to cause shy bladder.
They also informed us that if an employer comes across somebody that is fasting due to religious reasons, they could postpone the random to a later date, but the notification still needs to be unexpected by the employee so it is truly random.
Our donor was not able to overcome his shy bladder. The collector noted and reported to the Medical Review Officer (MRO).
We were told that unless a medical condition exitsts, a person should be able to produce the Department of Transportation minimum of 45 mL of urine even when fasting.
A human, under normal medical circumstances, produces 60-100 mL of urine even if fluid is not consumed.
If a donor is fasting and can't produce an adequate sample for a random drug test, the collector notes and reports to the MRO. The donor will then be sent to a medical doctor to determine if there is an underlying medical condition.
Refusal to see the doctor equates to a refusal to test.
Assure your fasting employees that they should still be able to take a drug test. Or, ask to have their random postponed.
In our case, the donor started the drug collection process and couldn't finish. It would have been better if he'd requested a postponement.
---
Call Lobdock Impairment Detection at 405-822-0553 if you have any questions about shy bladders and drug testing.
We manage all your drug and alcohol testing needs, such as:
We also help businesses create drug and alcohol policies for drug-free work environments.
Workplace Safety, Simplified
---
Do you have what you need when you suspect someone is using drugs or alcohol at work?
Sign up for our monthly e-newsletter and get a FREE Reasonable Suspicion Confrontation Planner
Follow us for updates, tips, and a little bit of fun!